Highly competitive websites that out-perform the following measure:
Step by Step Website Optimization Process
Step by Step Website optimization process is used for controlled experimentation to improve a website's performance to drive business goals. To improve the website performance, website developers experiment with the optimization process step by step.
Data Collection – Start optimization by collecting data for your website based on targeted variables. The targeted data content of your site is what drives your ranking: it is what Google "crawls" your site and parses your content in order to display results in its search engine.
Planing –  Once you have targeted data, you can plan the website optimization strategy.
Start Optimization – when we have data and an optimization plan let's start the optimization process by

Fixing the technical problems
On-page optimization
Links
updated keywords, and so on.

Implement – Implement the awarded design on your website.
Result – Check the conversion rate to see if it performs as indicated by such website optimization test results.
Do you want to know about the website optimization Aim?  how do you do that? You've landed in the right place.
We are optimizing the website based on the company's goal, type of customer, kind of business, etc. We do the following testings in website optimization.
The goal of website optimization is 
to make your site as appealing to search engines and real people
as possible.
Bitzburg
Business Solutions Pvt. Ltd's first step to making something better is to identify issues. You need to find out what's wrong with your current site before you can improve it.
WordPress Optimization Tools
QUIC.cloud and Cloudflare are comparable services in that the two of them are Opposite Proxy CDN suppliers. In any case, that simply isn't to the point of depicting them. They are much more than that, in their various ways. That is the place where their examination comes to reside.
Cloudflare, on the other hand, as a generally established provider has over 200 hubs. This gives Cloudflare an unequaled benefit for the quicker delivery of websites anywhere in the world.
The basic Cloudflare speed test measures the following:
Load time: The time it takes for a web browser to finish downloading and displaying the webpage (measured in milliseconds)
Time to First Byte (TTFB): How long it takes for the browser to receive the first byte of data from the web server (measured in milliseconds).
Requests: The number of HTTP requests for resources that a browser has to make in order to fully load the page.
Cloudflare provides automatic cache purging, dynamic caching with cache bypass on cookies, and some other features that try to make WordPress and CDN work together, the integration of QUIC.cloud with LiteSpeed Cache is something totally different, it may be called LiteSpeed Ecosystem Cloudflare gives automatic cache purging, dynamic caching with store sidestep on cookies, and a different elements that attempt to make WordPress and CDN cooperate, the integration of QUIC.cloud with LiteSpeed Cache is something very surprising, it could be called LiteSpeed Environment.
Website Optimization Tools
For Improving On-Page & Off-SEO
We use the following website optimization tools to test and optimize web page load time and speed
Google Pagespeed Insights
GT Metrix
LiteSpeed Cache
WebPageTest
Dareboost
Uptrends Speed Test
Dareboost
We use the following website Optimization Tools For Improving On-Page & Off-SEO
Google Search Console
Rank Math
Yoast
Moz
Screaming Frog
Ahrefs
Benefits of Choosing Website Optimization
You will get the following benefits from choosing Bitzburg Solution Pvt Ltd for your website optimization.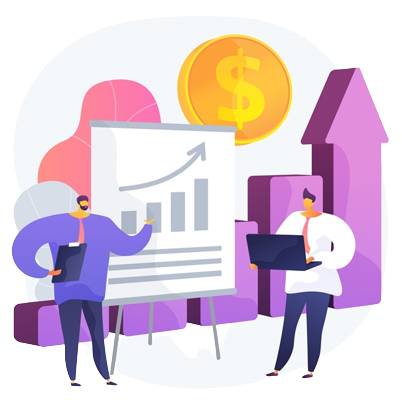 Need Optimized website for our business?
We design reliable future-proof visual & digital solutions for your business.Contact us to get a quote!